How to entertain your kids at home during summer vacation :
Some fabulous and fun activities for kids to do at home this summer. Whether you have toddlers, preschoolers, or 5-10-year-olds. you'll find tons of easy, inexpensive, and creative ideas here for kids. to do in the backyard (and in the house on Summer vacation). and You'll never hear "I'm bored" again at home!
We've got you covered. I have put together a huge list of fantastic summer crafts and activities that will keep your kids entertained and learning all summer-long activities!
Garden soup activity:
Garden soup is a water play activity. kids play and enjoy very much with this activity. You can set it up in less than a minute. and it will keep kids busy.
Engage your kids with Reading:
Engage your kids in reading interesting stories and novels. Spending an hour every day. it can help to improve their reading skills, helps to gain knowledge, increase vocabulary, etc. So in every aspect, reading is beneficial for students as it enriches their language on the go. it's my own experience! and Reading is one of the best summertime activities.
Engage your Kids in Arts & Crafts:
Art and craft help them to make new things and develop creative and innovative skills. Some kids love to make new things with art and craft kits. and my own baby loves to make funny faces. Nowadays my baby girl makes many funny faces with shiny colors! It improves their creative skills
Stylish and traditional tips for dressing- up to our baby girl.
Enjoy nature on long sunny days with your Stylish black goggles and also apply some sunscreen. Because sunscreen protects your skin from sun rays.
Go bird watching
Look for shapes in the clouds.
Make fairy houses.
Plant a butterfly or hummingbird garden.
Pick your own plants.
Make a Pet-Rock:
Kids can make it in an innovative and attractive way. While going for outings, kids can choose rock, not too big or small. They can wash it and let it dry. Kids can turn this rock into a pet by decorating it with glitter, paint, googly eyes, foam, etc.
Bucket and Rope "Pulley" Contraption for the Backyard Play Space
Teach Gardening to your kids: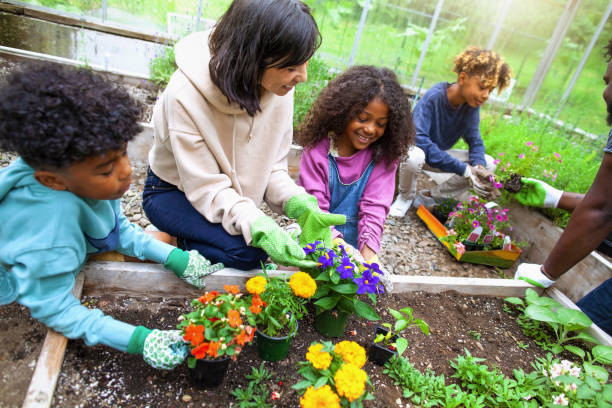 Here are some tips on introducing simple gardening to your children or starting a vegetable garden and flower garden of your own. you can try container gardening. also encourage exploration in the dirt. you can help your children plant fun plants. and please Don't forget about the insects.
Indoor games list to keep the kids entertained on rainy days